Wedding First Dance Songs: How to Select for Your Special Moment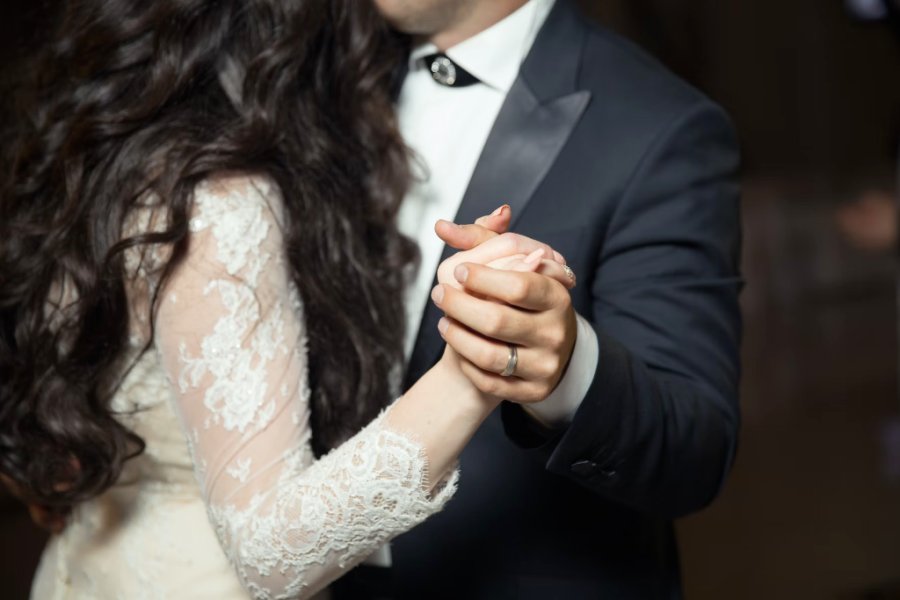 Hello, fellow romantics and music lovers! Today, we're diving deep into the world of wedding first dance songs, the magical tunes that underscore one of the most memorable moments of a wedding celebration. As an integral part of the event, these melodies set the tone for your love story, making the moment you step onto the dance floor as a married couple unforgettable.
You might be wondering why there's such a fuss about the first dance song. In a whirlwind of wedding preparations, from selecting the perfect wedding venue to choosing a delicious menu, why should one song command so much attention? That's what we're here to discuss.
Wedding first dance songs are not just about music. They encapsulate emotions, memories, and shared experiences, serving as a beautiful representation of your unique relationship. So, let's embark on this melodious journey together!
The Significance of The First Dance
The first dance at a wedding is a tradition steeped in symbolic meaning. It represents the couple's first joint endeavor in their new life together, symbolizing unity, harmony, and love. This dance is usually a focal point of the reception, where all eyes are on the newlyweds. The music playing in the background? That's the soundtrack to your love story.
Wedding first dance songs can convey a wide range of emotions. Whether it's a sweet ballad that brings tears to the eyes or an upbeat tune that has everyone tapping their feet, the song you choose becomes an integral part of your wedding memories.
Choosing the right song, therefore, carries significant weight. It's about finding a melody that resonates with your relationship, a rhythm that captures your journey together, and lyrics that express your deep affection.
Factors to Consider When Choosing Your Wedding First Dance Song
Selecting your wedding first dance song can be an exciting, albeit challenging task. With countless genres and artists to choose from, where do you begin? Here are some factors you might want to consider.
Firstly, consider the lyrics. The words of your chosen song should echo your feelings for each other. It could be a song that encapsulates your journey, or perhaps it carries a message you both resonate with.
Secondly, the tempo is essential. Depending on your dancing skills and comfort level, you might want to choose a song that complements your abilities. A slow, romantic ballad might be the perfect fit for a couple opting for a traditional dance, while an upbeat number could be ideal for a fun, choreographed routine.
Lastly, think about the genre. Are you both fans of classic rock, or do you prefer country music? Maybe you share a love for jazz or indie music. The genre should be one that you both enjoy and feel connected to.
Top Trending Wedding First Dance Songs
Music, like fashion, is ever-evolving, and wedding first dance songs are no exception. Keeping up with the trends can be a fun way to choose a song that's current and popular.
In recent years, songs like "Perfect" by Ed Sheeran, "All of Me" by John Legend, and "A Thousand Years" by Christina Perri have topped the charts as favorite wedding first dance songs. Their heartfelt lyrics and beautiful melodies make them ideal choices for this special moment.
However, trending songs aren't limited to pop music. Country songs like "Die A Happy Man" by Thomas Rhett and "From the Ground Up" by Dan + Shay have also become popular choices. The emotional depth and storytelling nature of country music often make it a go-to genre for many couples.
Classic Wedding First Dance Songs
While keeping up with trends can be exciting, sometimes, nothing beats the timeless charm of a classic tune. These are the songs that have stood the test of time, resonating with couples across generations.
Songs like "At Last" by Etta James, "Can't Help Falling in Love" by Elvis Presley, and "Unchained Melody" by The Righteous Brothers are just a few examples of classic wedding first dance songs. They convey powerful emotions with their soulful lyrics and melodies, making them perfect for this intimate moment.
Romantic First Dance Songs
If you're all about romance and want your first dance to be overflowing with love and affection, there's a plethora of romantic songs to choose from. These are the songs that will make your hearts flutter and eyes well up with tears.
Songs like "Thinking Out Loud" by Ed Sheeran, "All My Life" by K-Ci & JoJo, and "Make You Feel My Love" by Adele are popular choices. Their sweet lyrics and emotional melodies are bound to make your first dance a moment to remember.
Unique and Unconventional Wedding First Dance Songs
For those who like to stray from the beaten path, choosing a unique or unconventional song for your first dance can add a touch of personal flair to your wedding.
You could opt for a song from an indie band you both love, a tune from your favorite movie soundtrack, or even a song from a different musical era. The key is to choose a song that reflects your individuality as a couple and adds a unique twist to your wedding.
Tips to Make Your First Dance Memorable
Now that you've chosen your song let's talk about making that first dance unforgettable.
First, you could consider taking dance lessons. Not only will this help you feel confident on the dance floor, but it's also a fun way to bond during the wedding planning process.
Next, think about your dance style. Do you want a choreographed routine or a simple, traditional dance? This decision will depend on your comfort level and personal preferences.
Lastly, remember to enjoy the moment. This is your special day, a celebration of your love. So, let the music guide you, look into each other's eyes, and cherish this beautiful moment.
Conclusion
Choosing your wedding first dance song is a journey, an adventure filled with sweet melodies, heartfelt lyrics, and shared memories. Whether you opt for a trending hit, a timeless classic, or a unique tune, the song you choose will serve as the soundtrack to one of the most memorable moments of your life.
So, take your time, explore different genres, and let your shared experiences guide you. Your perfect wedding first dance song is out there, waiting to be discovered. Happy listening, and here's to a beautiful first dance!